Welcome to the BroBible New Music Round-Up, where I never thought I'd say this but, hell yeah Sebastian Bach. Hell yeah. For more follow me on Twitter.
Hey, let's check in on the Best of 2020 Playlist. Remember, this playlist is updated weekly.
Some Beach Reads
Seeing as how it's summer and it's beach season, I thought I'd add a section to the Round-Up with some potential beach reads for you to check out.
This whole nonsense about Kanye West running for president has been exhausting if not just straight up annoying. Craig Jenkins over at Vulture wrote an excellent piece about Kanye and the media's response to his announcement(s.)
While not specifically about music or something music-related, you can't go wrong with a lengthy profile about Desus & Mero.
Erica Campbell wrote an interesting and insightful piece for Paste about what it's like being a black rock fan and rock's response to the Black Lives Matter movement.
Over at UPROXX, Steven Hyden wrote about the Grateful Dead's enduring popularity among 30-somethings.
It's not a beach read, more of a beach listen, but if you haven't checked out the new podcast Winds of Change, you're missing out. Journalist Patrick Radden Keefe chases down an old story he heard that the legendary song "Winds of Change" wasn't written by The Scorpions, but by the C.I.A.
Yeah, I know. Crazy, huh?
And finally, check out Okayplayer's list of their 20 best albums of 2020 up to this point.
This Week's Releases
DJ Khaled ft. Drake "Popstar," "Greece"
Another one.
More like another two, DJ Khaled.
(I know, I know. Not a great joke. By the time I finish this cup of coffee, I'll probably regret it. But not now!)
Word came down the pike earlier this week that DJ Khaled was set to release two new tracks featuring Drake, with both songs coming out Thursday at midnight.
Khaled wasn't lying. "Popstar" and "Greece" dropped late Thursday and in a summer void of hope and basically any kind of good news, these accomplished purveyors and architects of anthems of previous summers dropping two new tracks is cause for celebration. Both tracks are slated to appear on Khaled's next album, Khaled Khaled. A release date for Khaled Khaled has yet to be announced.
The two songs are Drake's first new appearance since his Dark Lane Demo Tapes project came out in May and he appeared on new albums from Future and Lil Yachty. For Khaled, Khaled Khaled will be his 12th album, following up last year's Father Of Asahd.
Now, we're not anointing either song the Song of the Summer for 2020 just yet. We need to give it some time.
Please stand by on that one.
Rejjie Snow ft. MF Doom, Cam O'bi "Cookie Chips"
I don't want my daughter to see this video. Next thing I know she's going to want to walk through the woods with about two dozen balloons and you know, she's five. It won't end well.
Luckily, the move works out pretty well for Irish rapper Rejjie Snow. In the video for his new track "Cookie Chips," Snow is living the dream. I don't know if I've ever seen a rapper look happier in a video.
"I love making music and creating moments," Snow said in a statement. "It feels good to bring out this song in such an unaccustomed time and begin this new chapter in a solid and happy place."
Good for you, Rejjie Snow. Good for you.
The inclusion of a verse by MF Doom gives the track something of an edge, providing a balance to the blissed-out vibe the bulk of the song has. Serving as the track's producer, O'bi builds off of work he's done with artists such as Chance the Rapper, Saba, Noname, and Vic Mensa.
This is Snow's first new offering since his 2018 album Dear Annie. 
King Gizzard & the Lizard Wizard  "Honey"
The last thing that we got from Australia's King Gizzard & the Lizard Wizard was the thrash metal record Infest the Rat's Nest, which came out in 2019. Without giving up the farm, I can tell you with 100% confidence that their latest single, "Honey," is not thrash metal. Not at all.
The track is a hypnotic offering of psychedelic pop, complete with melodies, jingle-jangle keyboards and an almost sitar-like guitar running the length of the song, from start to finish. Again, not thrash metal.
On Instagram, Frontman Stu Mackenzie said that he wrote the track " a couple of years ago" and that "it's nice to have it out in the world."
One would have to assume he wrote it before getting into thrash metal but that's just a guess.
Black Pumas The Electric Deluxe Sessions
Don't get super excited about this. This new EP by Austin, Texas' Black Pumas is an Amazon Music exclusive. So you know, for the two people out there who still don't have Prime, it's a bummer.
For everyone else? Giddy up y'all.
Three of the EP's four songs are reworked versions of tunes from Black Pumas' 2019 Grammy-nominated, self-titled album. The fourth track, "Wichita Lineman," was written by Jimmy Webb, but is best-known thanks to a version The Meters did back in the day.
According to Adrian Quesada, the new EP gave the duo a chance to show how they've grown since recording Black Pumas, saying that "when we recorded the record [Black Pumas] we'd only been working together for a few months. All the touring we did over the last year, the live show has elevated all the songs arrangement-wise, everyone gets to shine a little bit and we don't get to put that down too often."
For more about Black Pumas, check out this feature from Rolling Stone that came out this winter. You know, back when things were relatively normal.
Lupe Fiasco & Kaelin Ellis ft. Virgil Abloh "Shoes"
Here's the thing about Twitter, sometimes it's the absolute worst and sometimes it's not so bad. It feels like lately it's been more bad than good, but we can't sleep on those times when Twitter has proved to be somewhat beneficial. I know it doesn't seem like a lot of times. But it's still been a few times. That counts.
Thanks to Twitter, we get the pairing of Lupe Fiasco and Orlando producer Kaelin Ellis. In May, Ellis tweeted out a clip of him working on some music and someone responded, saying he should get Lupe on the track, adding Lupe's Twitter handle to the response.
Lupe took notice and got involved.
And now we have an EP from the duo, House, set to be released July 24th.
So, see? Twitter's not all bad.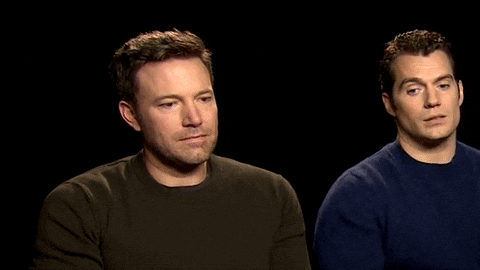 Yeah, nevermind.
Twitter is pretty bad.
Jason Isbell & The 400 Unit Live at the Georgia Theatre
In the past month, Isbell and his band The 400 Unit have released three live albums via Bandcamp. On Thursday, they made it four, releasing a recording of a show they did back in 2016 at the Georgia Theater in Athens, Georgia.
The show was the third in a row the band performed at the venue in 2016 and all 19 songs they played that night are included. All for the low price of ten bucks. Not bad. Plus, let's be honest. When was the last time you actually purchased music? It's been a while, huh?
The live album features some Isbell classics, including "Stockholm," "Go It Alone," "Traveling Alone," and "24 Frames."
For more Isbell, check out my ranking of his 30 best songs, a handful of which are featured on this new live release.
And let us not forget, Isbell is a great Twitter follow.
Can we add dogs? We should add dogs. I'm gonna add dogs.
Elsewhere in Music…
Logic Hangs 'Em Up
On Thursday, rapper Logic took to social media to announce that he'd be releasing a new album, No Pressure, next week. The album, he said, would be his last.
"It's been a great decade," Logic wrote in a tweet today announcing the album. "Now it's time to be a great father."
Logic's wife gave birth a few months ago.
The announcement comes about a year after Logic released Confessions of a Dangerous Mind as well as his first novel, Supermarket. The book was a bestseller, landing on The New York Times best-of list, making Logic the first rapper to hit that mark.
Logic deleted his social media accounts shortly after making his announcement.
Or his child did. We've all been there, Logic.
This Week In Sure, Why Not?
I mean, we still don't have sports (besides soccer,) so we need something to watch (besides soccer.) So why not watch Snoop Dogg and DMZ in a rap battle, right?
You know, besides soccer.
File Under: It's Funny Because It's True
KANYE WATCH: 2020
Although, in the words of Lee Corso, "Not so fast, my friend." This story is apparently on-going.
Why? BECAUSE 2020 IS A DUMPSTER FIRE SO, OF COURSE, IT'S ON-GOING.
DRAKE WATCH: 2020
Drake has had a relatively quiet year so far, but he's still getting out there. This week, "out there" was Barbados.
Hmm, Barbados. Lovely this time of year.
Now, for anyone who follows Drake, Barbados might ring a bell. Why? Well, who do we know is from Barbados?
Ooooh. Yes, Rihanna. And EVERYONE knows that Drake loves Rihanna like, a lot. Like, so much. It's almost embarrassing.
But then again, we all love Rihanna, so it's understandable.
Of course, Drake could be in Barbados for a number of reasons. But you know, there's probably just one.
It's probably Rihanna.
And thus concludes this week's Drake Watch: 2020.
Because We're Still Talking About Hamilton Folks
I would love an annotated version of Hamilton, a breakdown like this for all the music in Hamilton.
In related news, for the right price I will gladly start working on an annotated version of Hamilton.
This Week In Late Night Music Performances
This Week In (Throwback) Late Night Music Performances
And We'll End Here
See you next week!