Welcome to the BroBible New Music Round-Up, where I've also parted ways with Flavor Flav. For more follow me on Twitter:  @ryanoconnell79
Super Tuesday. Caucuses. Primaries, Voting, voting, voting.
In honor of all of these wonderful things, this week's playlist is Election Vibes. The songs are necessarily political, but something about them gives me, wait for it, yeah, election vibes.
[protected-iframe id="8ba20ad919f1735b18455ef3c7865fcf-97886205-24270677″ info="https://open.spotify.com/embed/playlist/3SnQiXb3ZZnoUcqhdITAxF" width="300″ height="380″ frameborder="0″]
This Week's Releases
Dixie Chicks "Gaslighter"
There was a point on Wednesday, amidst all the hullabaloo surrounding Super Tuesday and the Coronavirus when I noticed #gaslighting was trending. My first thought that oh God, what did Trump do now.
It's cool. That thought happens a lot but in this case, those concerns weren't valid. The phrase gaslighting was trending because the Dixie Chicks had released a new song, their first new music in over a decade and you'll never guess what it was called.
Yeah. It's called "Gaslighting."
And no, the song isn't even that political. Instead, it's inspired by singer Natalie Maines' prolonged battle to get divorced from her now ex-husband.
How about that, huh?
Of course, you could be forgiven for initially thinking the song was at least a tad bit political given the group's history.
Who could forget back in 2003, when they famously criticized then-President George W. Bush while performing in London, an act that created a serious backlash among country music fans. Even recently, country music fans called for the Dixie Chicks/Taylor Swift collaboration "Soon You'll Get Better" to be removed from country music radio.
Country music fans: long memories, not ones for letting things go.
"Gaslighting" is also the name of the band's upcoming album, due out in May, and it's the group's first new album since 2006's Taking the Long Way.
HAIM "The Steps"
Wait, so are we doing it HAIM in all caps or is Haim, capitalized more traditionally? I thought it was just the normal capitalization but when reading about this new single of theirs, they were referred to as HAIM in all caps.
It's confusing.
I like HAIM in all caps, so let's go with that.
I also like this new song of theirs, which is their latest tune to come from their upcoming album Women in Music Pt. III. It's another collaboration with former Vampire Weekender Rostam and Ariel Rechtshaid, who has worked with Adele and Blood Orange.
Women in Music Pt. III comes out on April 24.
Brownout Berlin Sessions

Brownout is a big band. Like big in terms of both members and sound.
It's quite the twofer.
The 9-piece Austin-based band initially made some noise with their takes on classic Black Sabbath songs on Brownout Presents Brown Sabbath and Brownout Presents Brown Sabbath Vol. II, as well as Public Enemy's Fear of a Black Planet.
However, with their new album Berlin Sessions, the group is back to working on their own music for the first time since their 2012 debut album Oozy.
The new album was produced by Steve Berlin of Los Lobos (hence calling it the Berlin Sessions) and is their first foray into original material with their new vocalist Alex Marrero, who they worked with on the Black Sabbath albums.
Brownout recently stopped by NPR to perform a few songs for their Tiny Desk series.
[protected-iframe id="238686da79112989f15af7a72b105232-97886205-24270677″ info="https://www.npr.org/templates/event/embeddedVideo.php?storyId=794013756&mediaId=&jwMediaType=null" width="600″ height="338″ frameborder="0″ scrolling="no"]
If you haven't checked out their Black Sabbath albums, which even Ozzy Osbourne claims to like, you definitely should.
Noel Gallagher's High Flying Birds Blue Moon Rising
If this new song from Noel Gallagher's new band and their new EP sounds weirdly like his old band, there's a good reason for that.
"So I'm rummaging down the back of the couch and found this fucker!! Maybe the last great Oasis tune? Maybe not," Gallagher said recently in a statement.
That's cool. The last time I rummaged "down the back of the couch" I found two random Barbie shoes and what I think was once a granola bar. I think Noel Gallagher and I lead different lives, but I can't be sure.
"Come On Outside" was originally written back in 2008 when Oasis was in the studio working on Dig Out Your Soul, which was their last album before breaking up. And for someone like Gallagher, who has somewhat of a history dancing around the more negative side of life, the song is refreshingly uplifting.
"To the people lost and lonely, in the fortress of your mind, come on outside. To the people taking shelter on the city streets tonight, come on inside"
The new EP is the band's third in less than a year. They released Black Star Dancing in June and then This Is the Place in September, which is cool because OASIS IS NEVER GETTING BACK TOGETHER.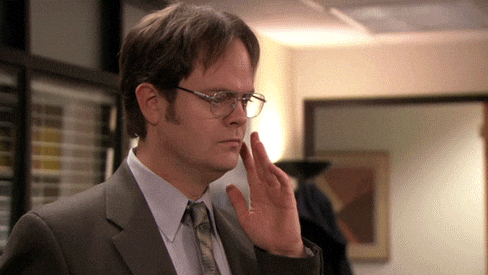 No really. I don't think they ever are.
But hey, at least we have new music that sounds like Oasis, so it's not a total loss.
Hot Buttered Rum "Something Beautiful"
"I wanted a song I could sing to get my head together after reading the morning news," Hot Buttered Rum's banjo player Erik Yater said recently.
I don't know why Erik Yates. Everything is totally fine.
Anyway, differing views about current events aside, "Something Beautiful" is the band's lead single from the album of the same title, which comes out on April 3. It's their first new release since 2018's Lonesome Panoramic.
Elsewhere in Music…
The Coronavirus Might Torpedo Festival Season, Kids
So, there's this thing called the Coronavirus and you know, it's not great. It's actually pretty bad and from what I can tell, it could very easily get worse.
Now, this is relevant here because the summer music festival season is nearly upon us and it's coming just in time for public health officials and the like to issue stern warnings advising people to avoid large public gatherings. Studies have shown that summer music festivals are typically large public gatherings, hence the concern.
On Thursday, the organizers of Miami's Ultra Music Festival postponed this year's festival, which was scheduled to take place later this month.
SXSW, which kicks off next weekend, is still on as of me writing this, but they're persevering despite at least 20,000 people signing a petition, urging them to reconsider and postpone. On Thursday night, the Beastie Boys, Ozzy Osbourne, and Trent Reznor all bailed on their scheduled festival appearances due to their concern for public health.
With most festivals not taking place until April at the earliest, they have some breathing room, but that doesn't mean they're not sweating it.
Coachella, which runs over two weekends in April, has so far also said that the festival will go on as planned, but have added that they're closely monitoring the rapidly evolving situation.
Yeah, same.
The main takeaway here is that if you've already purchased tickets to Coachella, Firefly, Bonnaroo or any other major festivals, check to make sure it's still happening before packing up the car.
This Week in Kanye News
Is this a thing, including rattlesnake eggs with invitations?
I only ask because we have to send out invitations to our daughter's birthday soon and I don't want to look like an asshole.
This Week in Late Night TV Performances
The Feuds Between Drummers and Classic Rock Bands Can't Stop, Won't Stop
A few weeks ago, the feud was between Aerosmith and their drummer Joey Kramer. The band was essentially not cool with Kramer returning to the band after injuring himself and Kramer in turn, was pretty salty about it.
Thankfully, the situation was eventually resolved.
Close one!
Our new feud is between Neal Schon and Jon Cain, the remaining principal members of Journey, and the band's former drummer Steve Smith and bassist Ross Valory. Schon and Cain are accusing their former bandmates of trying to take over the corporate entity Nightmare Productions, Inc. in an attempt to seize control of the Journey name.
More specifically, we're talking about a "corporate coup d'état," which I have to admit, does not sound very rock 'n roll.
This isn't very rock 'n roll either.
"According to the complaint, filed in California Superior Court on Tuesday, Smith and Valory held improper shareholder and Board Of Directors meetings of Nightmare Productions, voting to remove Cain and Schon as President and Secretary and taking their positions for themselves."
Shareholders? Board of Directors? Meetings?
What the fuck, Journey?
Hey, What's Jason Isbell Tweeting About This Week?
Also on the Jason Isbell front, Isbell and his band the 400 Unit released the second song off of their upcoming album Reunions on Friday.
Reunions is set to be released on April 15.
Just One Bad Show, Adam Levine?
Adam Levine of Maroon 5 recently took to Instagram to apologize for the band's recent performance at the Viña del Mar festival in Chile.
"I'm so excited and passionate about concerts, and about being my best and the band being our best and being our best for you guys," Levine said in a video on his Instagram story. "There were some things holding me back sonically last night, and I let them get to me, and it impacted how I was behaving onstage which was unprofessional, and I apologize for that."
Festival-goers had taken to Twitter to complain about the band's set, calling it "the shittiest show ever."
I applaud Levine owning the situation here, but I have to ask – when you gonna apologize for "Moves Like Jagger," buddy?
And We'll End Here
See you next week!