Welcome to the BroBible New Music Round-Up, where this week's column is dedicated to my good friend Dave Devine who passed away in 2017 after a battle with leukemia. Dave was the one who got me into Neil Young back in high school and for that (and many other things) I'll be forever in his debt. For more follow me on Twitter.
This week's playlist is celebrating Neil effin' Young.
This Week's Releases
Neil Young Homegrown
Forty-five years. That's how long old Neil has been sitting on Homegrown. The album, recorded between June 1974 and January 1975, has been called by Young "the missing link between Harvest, Comes A Time, Old Ways, and Harvest Moon." The largely acoustic album features a hell of a session band, one featuring Levon Helm and Robbie Robertson of The Band. Emmylou Harris chips in vocals as well.
Of the album's 12 tracks, seven ("Try," "Separate Ways," "Mexico," "Kansas," "We Don't Smoke It No More," "Vacancy" and the spoken word narration "Florida") are previously unreleased.
"I apologize. This album Homegrown should have been there for you a couple of years after Harvest," the folk rock legend said in a statement. "It's the sad side of a love affair. The damage done. The heartache. I just couldn't listen to it," added Young. "I wanted to move on. So I kept it to myself, hidden away in the vault, on the shelf, in the back of my mind… but I should have shared it. It's actually beautiful. That's why I made it in the first place. Sometimes life hurts. You know what I mean. This is the one that got away."
It's cool, Neil. No worries, my man.
In their review, Rolling Stone says that the album is "worth the wait" and "feels perfect right now."
See, Neil? Totally cool.
Bob Dylan Rough and Rowdy Ways
Big week here for old dudes releasing albums. First, it was Neil and now it's Bob Dylan, who dropped Rough and Rowdy Ways, his first album of new material in eight years. Critics so far have loved it (no real surprise there) and Rough and Rowdy Ways is a great album title, but Bob, buddy, what's up with the album cover?
Good God, man. That's terrible. That font is the stuff of a graphic designer's nightmares.
Do better, Bob.
The good folks over at Pitchfork gave the album a 9.0. In their review, they say Rough and Rowdy Ways is "a gorgeous and meticulous" record. Cool. But that album cover, though.
If you're expecting to hear Dylan tackle social issues such as the Black Lives Matter movement or even our current president, you'll be left feeling cold. Dylan mostly sits those issues out, which is okay. He's done his fair share of activism over his career. He does sing about a president on the album, but it's not the one you'd expect.
Old Bobby D, keeping them guessing for years!
Now, did anyone under the age of 70 release anything this week?
Anderson .Paak "Lockdown"
Anderson .Paak has followed up his work on the new Trolls movie (this isn't a shot, his tracks on the movie's soundtrack are dope,) with the politically-charged new track 'Lockdown." The song addresses the recent protests following the murder of George Floyd as well as the Coronavirus.
"Sicker than the COVID, how they did him on the ground?/ Speakin' of the COVID, is it still goin' around?"
The song's video features artists like Jay Rock and Audra Day and also displays the names of people who have died in police custody, such as Floyd, Ahmaud Arbery, Trayvon Martin, Philando Castile, Breonna Taylor, and Dominique "Rem'mie Fells.
For more protest music, Rolling Stone has compiled a full list of songs that have been recorded and release over the past week in response to Floyd's murder. You can find that list here.
J. Cole "Snow On Tha Bluff"
Okay, so this week J. Cole released a new song. That's pretty cool. The new track, like . Paak's addresses the Black Lives Matter movement and police brutality. Again, cool.
But then there this business with Noname.
Noname, the up and coming Chicago rapper, got some attention with a recent tweet, calling out "top selling rappers" in general "who haven't used their platform to show support for Black Lives Matter." Now, is she addressing J. Cole directly? Eh, who knows? But Cole definitely seemed to be addressing Noname on "Snow On That Bluff," especially when he goes at "a young lady out there, she way smarter than me."
"She mad at the celebrities, lowkey I be thinkin' she talkin' 'bout me/ Now I ain't no dummy to think I'm above criticism/ So when I see something that's valid, I listen/ But shit, it's something about the queen tone that's botherin' me…

Just 'cause you woke and I'm not, that shit ain't no reason to talk like you better than me/ How you gon' lead, when you attacking the very same niggas that really do need the shit that you saying?/ Instead of conveying you holier, come help get us up to speed."
Ugh.
Noname responded with a since-deleted tweet, simply saying "QUEEN TONE!" Chance the Rapper and Earl Sweatshirt also chimed in, supporting Noname and going after Cole for going after her for going after him or maybe going after him but if anything, indirectly going after him when he should be going after them (the police I think.)
Got all that?
Great. Can we move on now?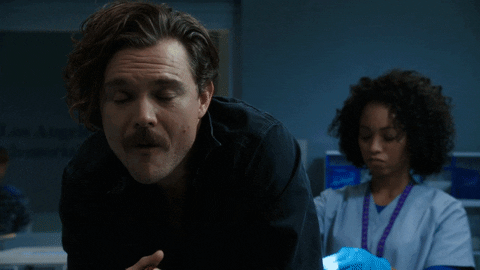 Man, we have so much going on right now. Do we really also need a beef between rappers?
Okay, your move, Noname.
Noname "Song 33"
On Thursday night, Noname responded to the J. Cole track with "Song 33," a short little number produced by Madlib. Noname is just out here making sense, everyone.
"He really bout to write about me/When the world is in smokes?," Noname raps in her new song. "When it's people in trees?/When George begging for his mother saying he couldn't breathe/You thought to write about me?"
THANK YOU! That's what I'm talking about.
In an interesting twist, Cole himself tweeted out a link to the song. So like, we're good now?
Moving on!
DJ Skarface "Rage The Jewels"
Hey, I love a good mash-up, especially one that is well, good. Bad mash-ups? Get that shit out of here.
"Rage The Jewels," a new mash-up by DJ Skarface, a Soundcloud producer, features Zach De La Rocha's old vocals from various Rage Against the Machine tracks incorporated into classic Run The Jewels' tracks. The pairing makes sense given De La Rocha's collaborations with Killer Mike and El-P over the years, including on RTJ4, where De La Rocha shows up on the track "JU$T."
Even El-P was down with the mash-up.
So in closing, good mash-ups are good. Bad mash-ups are hot garbage and deserve no place in this world of ours.
Iration "Move Forward"
It's almost summer. We need to start getting some summer jams up in this piece.
So here's one, the newest track from Iration. It's more subdued alt-rock than the reggae/ska-infused tracks the band usually puts out, but it still smells like summer, so we'll take it.
"Move Forward" is the latest song to be released from Coastin', the band's upcoming album. A release date for the album is TBD because you know, everything is fucking bananas right now.
Chronixx feat. Kabaka Pyramid "Same Prayer"
Another promising summer jam comes from Chronixx with assistance from fellow Jamaican Kabaka Pyramid, which is a FANTASTIC NAME by the way. "Same Prayer" is mellow, relaxed and like any good reggae song, could go on for an hour or so and I'd be cool with it.
"Same Prayer" is off on Chronixx's upcoming album, Dela Splash, which is due out later this year.
Well, provided there is a later this year. I'm starting to have my doubts.
Elsewhere in Music…
The History of Juneteenth, Courtesy of The Roots
Tell Us How You Really Feel Bruce
So Bruce Springsteen hosts a bi-weekly show on SiriusXM, From My Home To Yours, and on his most recent episode, The Boss intended to highlight some of his favorite summer-related music. However, as with a lot of people right now (with the exception being the president,), Springsteen couldn't move on from COVID-19, which continues to spread across America.
Springsteen opened the show with a pointed monologue in which he addressed the pandemic.
"With 100,000 plus Americans dying over the last few months and the empty, shamed response from our leaders, I've been simply pissed off," he said at the top of the show. "Those lives deserve better than being simply inconvenient statistics for our president's reelection efforts. It's a national disgrace."

"Instead of celebrating the joys of summer today, we will be contemplating our current circumstances with the coronavirus and the cost it has drawn from our nation," he continued. "We will be calculating what we've lost, sending prayers for the deceased and the families they have left behind. If you are ready for a rock & roll requiem, stay tuned."
But before the aforementioned "rock & roll requiem" kicked off, Springsteen turned his attention to Donald Trump.
"With all respect, sir, show some consideration and care for your countrymen and your country," he said. "Put on a fucking mask. This is Bob Dylan with 'Disease of Conceit.'"
I am legitimately surprised Trump didn't respond.
Give it time.
This Week In How Did I Not See This Earlier?
The Best Musical Performance From Late Night
For more Jason Isbell, check out my ranking of the 30 best Jason Isbell songs.
And More From Mr. Isbell
This comes in response to a Live Nation internal memo that was obtained by Rolling Stone outlining their plans to ease their financial pains in the wake of COVID-19 by asking musicians to take a financial hit.
Listen Live Nation, not everyone was super keen on you anyway. You don't need to go and make it worse. Musicians across the board are struggling in this new reality of ours. There is no need to make it harder on them.
So in closing, get your shit together Live Nation.
In related news, artists such as Dave Grohl, Lady Gaga and Billie Eilish have written to Congress, asking for support for local music venues who have been shuttered up thanks to the pandemic and whose future looks increasingly bleak despite businesses and communities starting to open up.
I don't know if you know Congress, guys, but I wouldn't get my hopes up.
Well, Okay Then Little Man
And We'll End Here
See you next week!